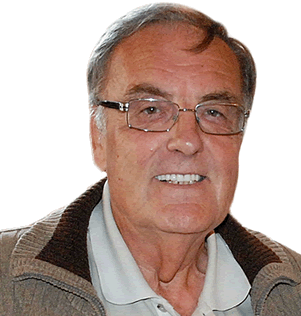 Inter Island Transportation
There has been a fair amount of discussion recently about Inter Island Transportation. Some of it stemmed from four Trustees voting against asking BCF for a 25% fare reduction. Why would they ever do that?
That position amazed a lot of people. Is there a generational aspect to the vote?
There was a healthy discussion, by email, around this topic recently with the assistance of Brian Hollingshead, BCF Advisory Chair. I recently had the chance to speak to Brian personally & discovered the breadth of his background involving transportation.
Brian, supported the idea of my posting some thoughts.
When I lived in Washington State, I witnessed the Hub & Spoke system being adopted by the U.S. airlines. Alaska Air, based in Seattle, flew the large jets between Seattle & San Diego, while allowing a smaller low cost alternative, Horizon Air, to cover the Spokane, Yakima, & other small population destinations. Horizon now flies to Sidney & Kelowna.
Alaska originally worked closely with Horizon & ultimately made them a subsidiary of the Holding Company.
BCF have their two main hubs at Swartz Bay & Tsawassen, with the spokes being the Gulf Islands. What it appears they don't have yet is the low cost feeder system.
Is it possible to form a Joint Venture of some nature with BCF or the Province that allows us to achieve what we need & want, while taking into account their issues?
I mention the Province, in the last paragraph, as they are already subsidizing an inter island system that works throughout the week, through the school district. The school boats stop at our islands twice per day & are a very convenient, less expensive way to travel between the islands, at least for young people. Why not all of us?
The SGI Economic Development Commission is looking into this issue currently & have sponsored the Tour de Illes, this month, to give a flavor of what might be capable. Credit for this must go to George Harris, Galiano Commissioner & Islands Trustee.
Younger generations are moving towards bike, bus, & electric transportation methods. Might a day in Ganges or Sidney by foot, if convenient & inexpensive, be of interest to our generation? The Mayor of Sidney, Steve Price, is quite intrigued with the answer to that question. I'm sure the SSI CRD Director is also.
I'm not attached to any one particular outcome here & I'm sure there is no one perfect answer, but if we all keep asking the questions something positive can result.
David Howe
SGI Director
Please reload