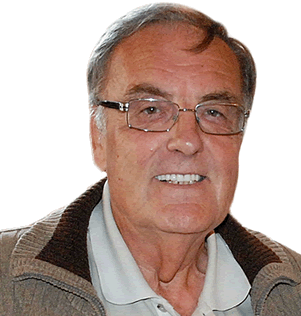 SGI TRANSPORTATION
Update BC Ferries/CRD affiliation
At the recent BCF meeting at the Pender School Auditorium BCF personnel agreed to meet with the myself & other CRD Planning staff to work jointly on future transportation options & schedules for the Southern Gulf Islands.
The initial meeting was held September 9th with three of us/CRD & three BCF personnel. It was a valuable discussion leading within the next month to solid future collaboration.
As things progress, we'll keep updating..
The Mayne Island Bus Society has arrived.
The following Mayne Bus Report is from Ian Dow, Chair SGI EDC
The CRD, SGI Economic Development Commission was created to engage the Region of the Southern Gulf Islands and investigate the needs of each Island community to enhance the economic potential and  encourage Development Initiatives in key areas, under the Preserve and Protect umbrella of the Islands Trust.
One of those EDC Initiatives is Transportation and Transit.
Mayne Island has no taxi or bus service.
A small group of community volunteers began to investigate and initiate a pilot bus service two years ago. With the assistance of CRD SGI Director Howe, we researched all of the available options to provide this service including a BC Transit Authority system. Our Island populations are small and so to create a system which is sustainable requires consideration of any potential taxation impact. The BCTA system proved too costly and so Mayne Island volunteers pursued a system designed to interact with the most important areas requiring service, tourism and traffic.
With the assistance of the Passenger Transportation Division of the Ministry of Transportation, we created a pilot project designed to identify and service key demand areas and from there attempted to create a cost effective service model.
The pilot project service was designed to investigate demand and cost sustainability. We received many comments and questions which assisted our development.
Many BC Ferries customers informed us that if they could rely on a regular bus service, they would leave their private vehicles behind and travel by foot to Mayne Island.
We tested a regular transit service to the BC Ferries terminal, operating to meet weekend and holiday sailings. We also provided a hop on hop off service as we transit the Island to our five main pick up and drop off points from our terminus at BC Ferries. These points are Miners Bay, Georgina Point, Bennett Bay, Horton Bay and Dinner Bay.
During our attempts to operate a regular route around the Island, which due to small population resulted in the bus running empty more often than not, many commented that a typical scheduled route is not necessary.
Local organizations and wedding planners requested that we provide a bus service to them. This would allow their guest to enjoy the event while not concerning themselves about getting home after.
The response to a conservative, regular service to those key areas has been support for our bus service. We have been able to show that operation at a level without taxation but some community support is sustainable. We have shown sufficient passenger demand to support this modest system.
We have shown that providing a reliable bus service will increase BC Ferries foot passenger travel, reduce tourist vehicle traffic to the Island, reduce congestion and our carbon footprint.  We have also shown that reliability of service and user education will increase revenues over time, producing a system which will maintain 3 to 4 employment opportunities.
During the pilot phase we were not permitted to charge a fare but operated by donations only for operational costs. We were supported by many user donations, the EDC, Greenangels Woodchoppers, Blue Vista Report and private donations.
We have now successfully proven a operational system which services many needs on Mayne Island. We have established a service which is sustainable without tax support.
We have now received our license from the Passenger Transportation Department.
We are sharing our experiences and education with other Island groups in our efforts to help create a regional transit system, uniquely designed for the requirements of each Island.
Please reload